Bill Fate – Owner/Inspector
Over 20 years Experience as Full Time Home Inspector
ASHI Certified Inspector
Kansas Certified Radon Measurement Technicians
Level 1 Infrared Thermographer – Certified by ITC
Bill is a second generation home inspector and has been performing home inspections full time since 1998. Bill has a broad technological knowledge in inspection, structure and the mechanical trades. Past Certified Third Party Stucco/EIFS inspector. Good communication skills are a must, and that's why he does so well. Bill has several years of residential construction experience that involved roofing, foundation repair, framing and plumbing. Bill is also a licensed commercial/ instrument aircraft pilot known for his attention to detail.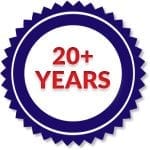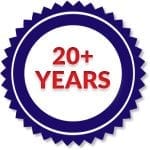 Doug Hord P.E. – Owner/Inspector
Over 20 Years Experience as a Home Inspector
Licensed Professional Engineer
ASHI Certified Inspector
Kansas Certified Radon Measurement Technicians
Doug is a registered Professional Engineer in Kansas and Missouri with emphasis in the civil/structural engineering field. Attaining the status of Professional Engineer requires the successful completion of two state board examinations including a minimum of five years approved work experience in a related engineering position. Doug has been active in the engineering field since 1979. He has an extensive background and knowledge in project design and construction management. Doug is actively involved and serving in various leadership roles in ASHI. He is currently the Treasurer of the Local Great Plains ASHI chapter.
Tracy Hageman – Inspector
ASHI Certified Home Inspector
Certified Mold Inspector
Certified Radon Measurement Professional & Environmental Biologist
He has an extensive background in the construction industry as he grew up building and remodeling houses in the family business, Hageman Construction.  From small town Kingman Kansas, he went on to play football and earn a degree in Environmental Biology from Emporia State University.  Prior to First Choice, he spent four years as the operations manager for a company in the home environment/air quality space, specializing in mold inspections and remediations.  Ensuring a safe and healthy home is his top priority.  As a certified home inspector, Tracy's "go the extra mile" work ethic, diverse background knowledge and professional training has led to many satisfied customers throughout the KC Metro.